Maruhisa Brand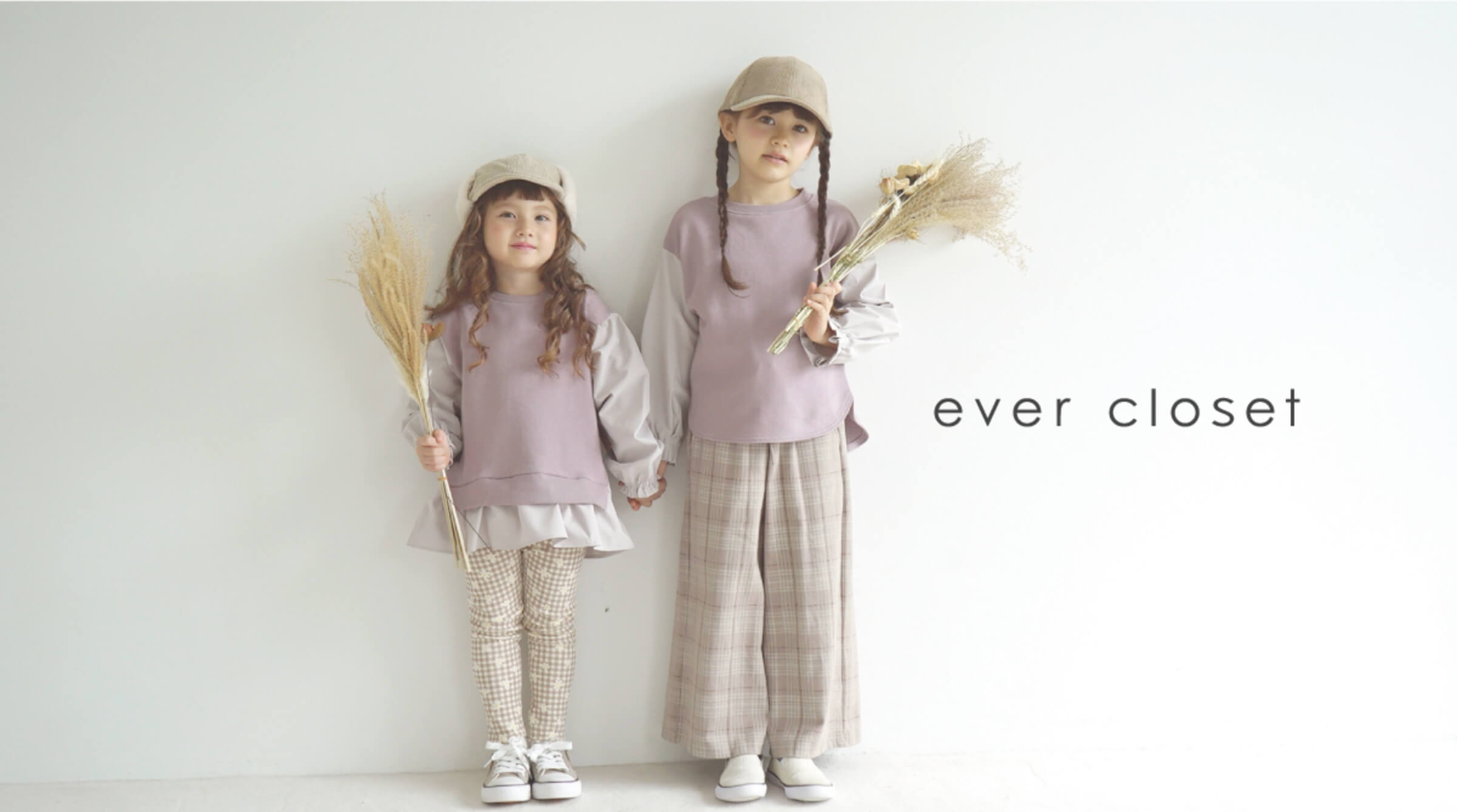 A brand created by a children's clothing manufacturer with more than 60 years of history.
"ever closet" Making the best of our technology and unbending concept developed over our many years of experience to create products with "truly good quality".
That is our mission.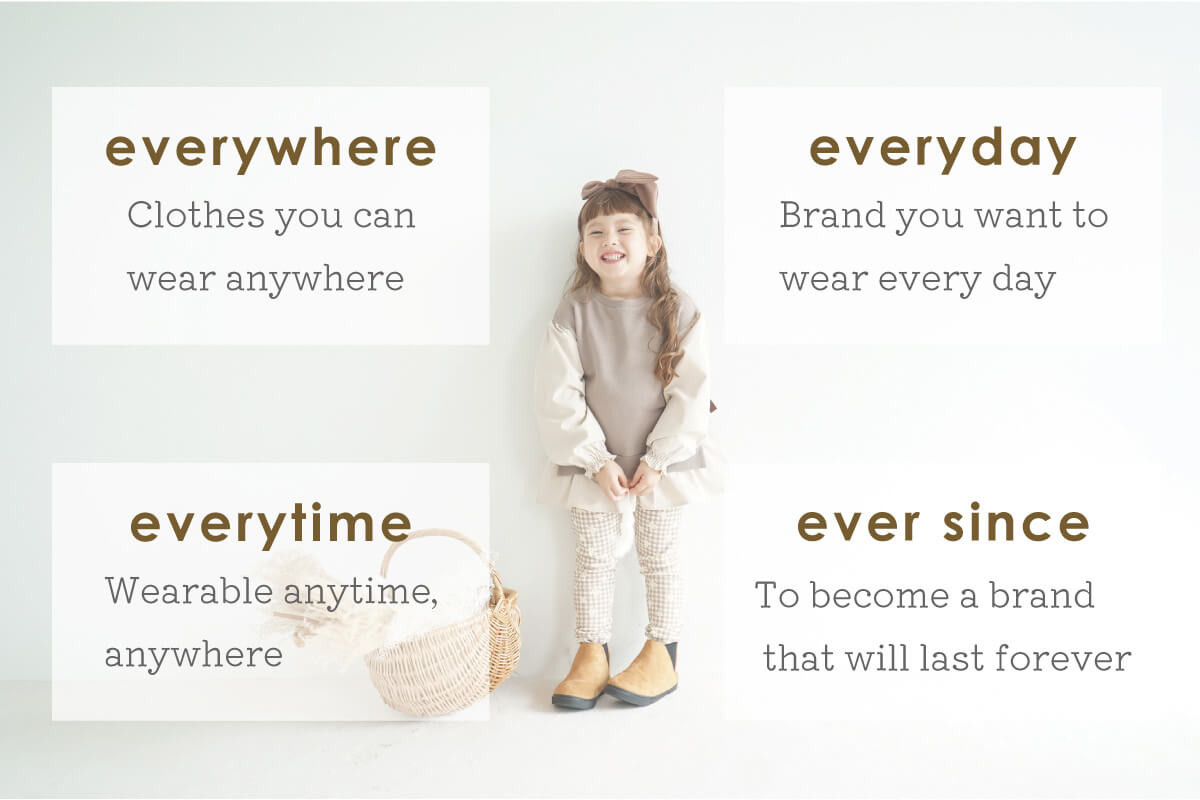 Ever closet makes three promises so that you'll make it a "familiar part of your daily life."
Commitment to high-quality materials, careful construction, and strict quality control

Offering clothing that is both cute and highly functional for kids as well as moms and dads

Making clothing that is considerate of the future environment that children will inherit and keeps the SDGs in mind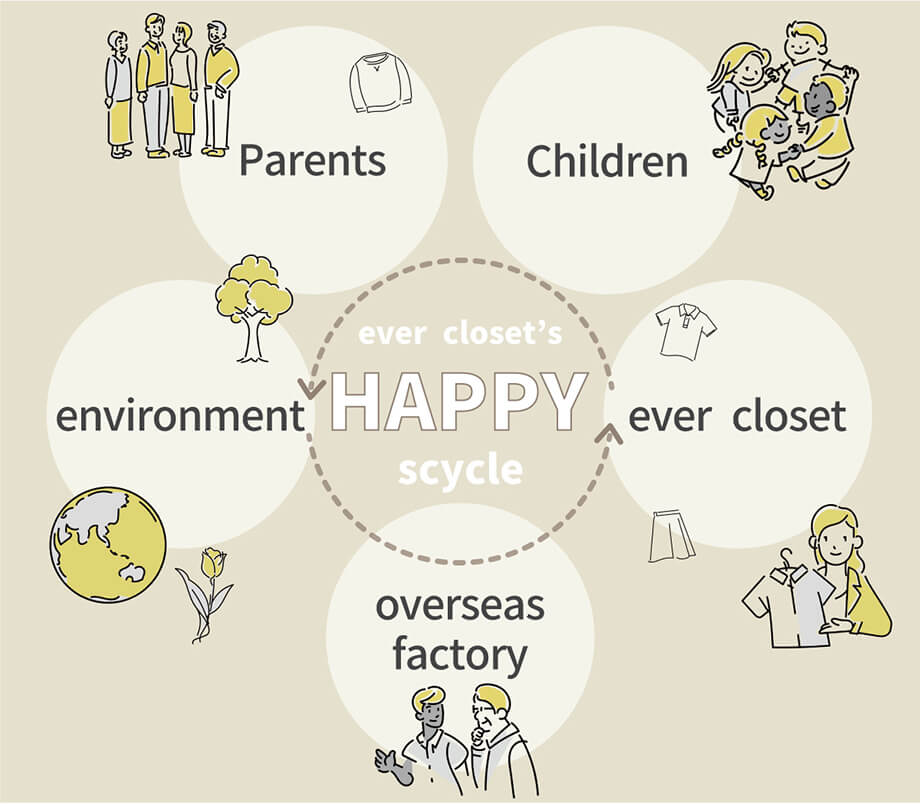 We hope to use the production of ever closet brand clothing to create a cycle of happiness for everyone involved, including the customers, the environment, our friends overseas that make them, as well as the Earth itself.
We will continue to make things so that children can spend their childhoods enjoying quality products.
Group Companies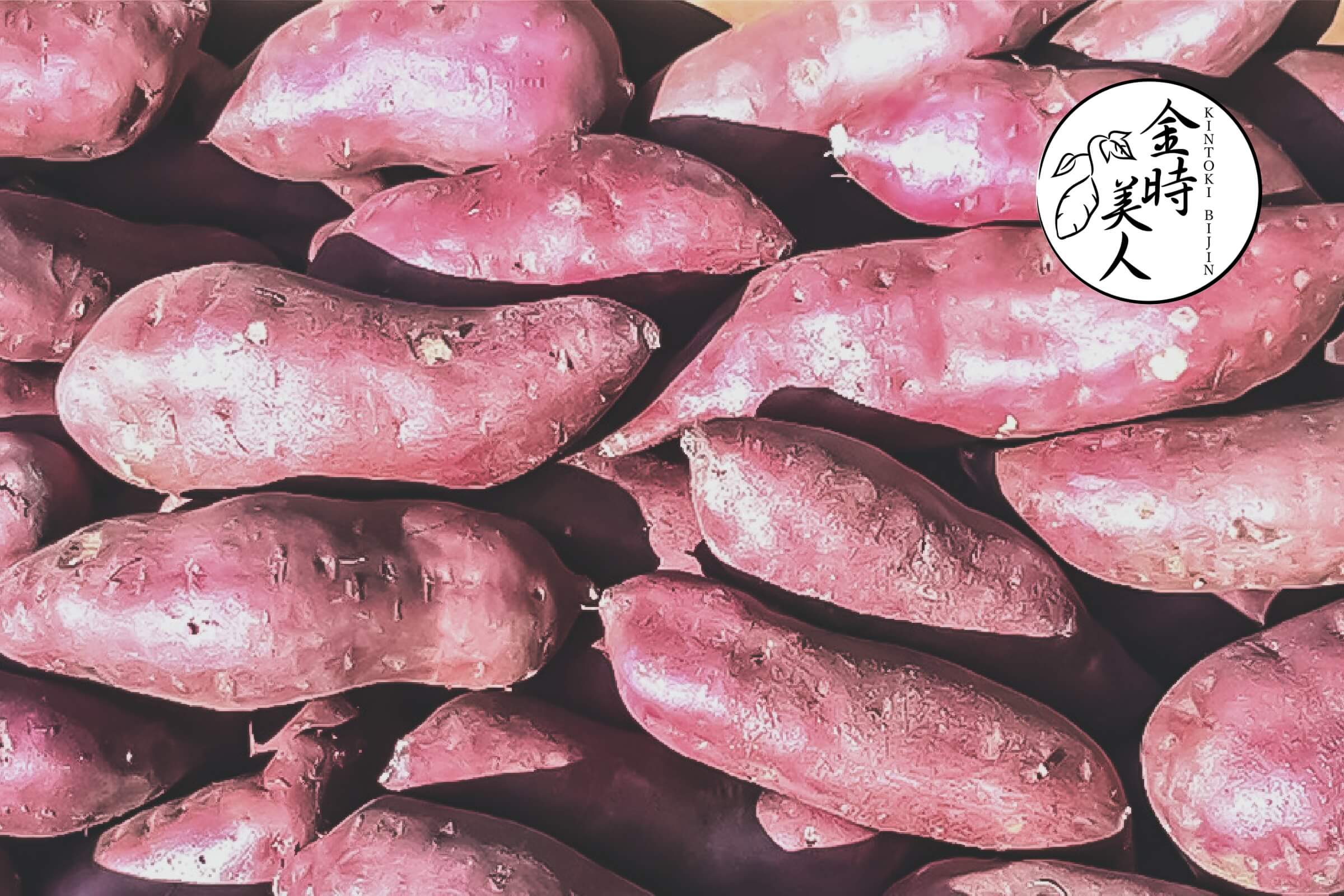 Producer and seller of the "Kintoki Bijin" brand of Japanese sweet potatoes (High Grade No. 14)
We are carrying out BOP (Base Of economic Pyramid) business at the request of JICA and the government of Bangladesh.
We are making efforts to create a culture of eating sweet potatoes, create a market for them, import processing technology from Japan, and create jobs locally.
As a local subsidiary of the Maruhisa Group in Bangladesh, we continue to take on challenges in new markets by producing and selling High Grade No. 14 sweet potatoes of a similar variety as Naruto Kintoki (brand name: Kintoki Bijin).
Creating a new culture and market

In the years since the company's incorporation in 2018, we have achieved stable production and harvesting of sweet potatoes in Bangladesh, entered the country's raw sweet potato market and expanded its sales, and had success in exporting them to other countries. The volume of orders has been growing rapidly, particularly due to the great response from domestic sales in the country.

Importing processing technology from Japan

We are making efforts to further increase production through partnerships with large-scale farms and farmers and to expand our business in the production and sale of processed products in cooperation with quality local food producers, with the goal of expanding the market by offering food products with a Japanese taste.

Creating jobs locally

We provide Japanese technology to Bangladeshi farmers to produce "good products" with added value, contributing to the improvement of the country's standard of living, with the aim of making it a sustainable business that will also lead to the further development of our company.

"Expanding our business will create a market and contribute to the creation of jobs in Bangladesh."
Our ongoing efforts as a business to connect Bangladesh and Japan will create a win-win relationship that benefits both countries.
Main client